How to do the test in Mac
Step 1 : Install the software
Go to the download page and click on "Download"
Follow your Mac's installation steps
If the following warning appears: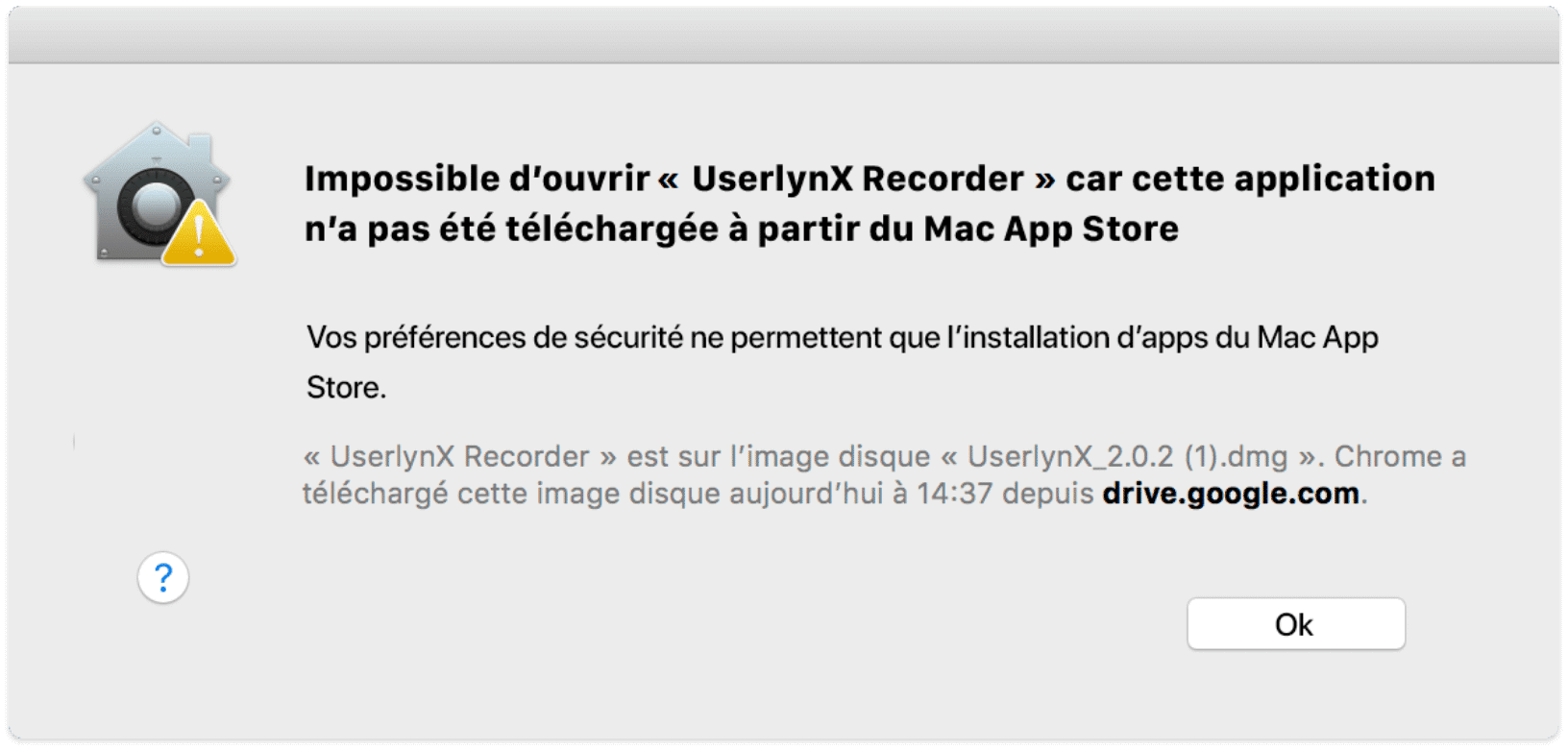 Go to "System Preferences"
Click on "Security and confidentiality"
Unlock the padlock on the bottom left
Check "App Store and identified developers"
Step 2 : Login
You can use your own identifiers or the ones we sent to you by email
Step 3 : Take the test #Numberoftest
Follow the instructions of the software until the end of the test
Step 4 : Your video is automatically sent by our software
Do not close the software until the upload is finished.
If you have any problem sending your video, click here.
UserlynX team wishes you a good test!